Album : Four Miles Further [2014]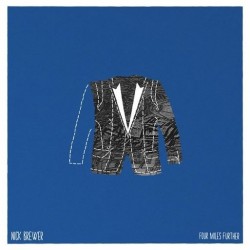 Nick Brewer's Four Miles Further EP includes six tracks, as it follows:
01. Miss Online Superstar ft JP Cooper
02. Me & My Pen
03. Fall From Here
04. The Drop ft Little Simz
05. Four Miles
06. In The Quiet ft MaxMarshall

It's a great EP stacked with delicious feel-good vibes, descriptive lyrics and infectious hooks throughout.

1.
Fall From Here lyrics
2.
Four Miles lyrics
3.
Me & My Pen lyrics
4.
Miss Online Superstar lyrics
Nick Brewer Singles