Album : On Earth, and in Heaven [-]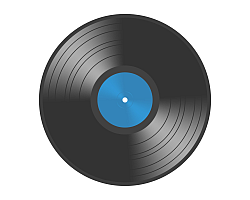 Album : Blurred Lines [2013]
Released with Intercope Records, Thicke worked on "Blurred Lines" with longtime collaborator Pharrell. The song's studio session was more fun than work. "We had this great chemistry," Thicke told Big Boy. "We cut the whole song in an hour, besides T.I.'s part. We made the whole record in an hour and were walking around the studio like two old men hollering at young girls from the porch. So it'd be like, 'Hey, girl. Come here.'" "Blurred Lines" appears on Thicke's forthcoming Blurred Lines album, his sixth. Due in late July or early August, the 10-track LP also features Kendrick Lamar and 2 Chainz on "Give It 2 Me."
1.
Ain't no hat 4 That lyrics
2.
For the Rest of my Life lyrics
3.
Get in my way lyrics
4.
Give it 2 U lyrics
5.
Ooo La La lyrics