---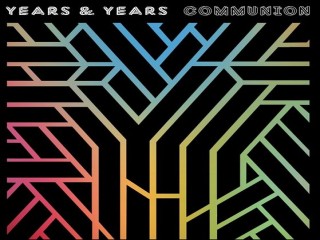 Years & Years released details about their highly-anticipated debut album Communion; also shared glorious single Worship. Take a listen inside!


Years & Years' highly anticipated debut album now has a release date, as the trio recently announced that Communion will arrive on June 22nd, via Polydor as the band's first studio record.
While the album is available for pre-order now, we can also stream the new single Worship, a glorious track that sounds flawless to us! It features slick R&B, sensual abandon and heavenly pop all the way and you may listen to it below.
Communion track listing as it follows:
01. Foundation
02. Real
03. Shine
04. Take Shelter
05. Worship
06. Eyes Shut
07. Ties
08. King
09. Desire
10. TBA
11. Without
12. Border
13. Memo

Deluxe Edition
14. 1977
15. Ready For You (Acoustic)
16. TBA
17. King (Acoustic)
RELATED NEWS
BROWSE FOR MORE