---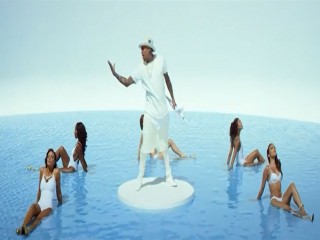 Watch the brand new clip from Chris Brown New Flame, a smooth and sensual visual that enjoys the appearances of R&B crooner Usher and heavy rapper, Rick Ross.


Smooth and sensual it's Chris Brown's brand new clip supporting his Usher and Rick Ross-assisted single New Flame. We kinda missed a lot Chris and this video shows him in a great shape alongside some gorgeous ladies who joined him by the pool. We like his moves, we like his singing and we totally like his partners, all dressed up in white delivering some sexy moves.
New Flame is included on Chris' upcoming album X, set to be released Sept 16th.
This highly-anticipated album is rumored to feature artists such as Kendrick Lamar, Ariana Grande, Rihanna, Brandy, Wiz Khalifa, B.o.B, and more.
Music video: Chris Brown feat. Usher, Rick Ross - New Flame
RELATED NEWS
BROWSE FOR MORE