---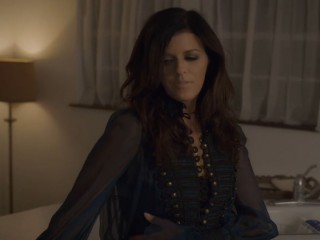 Written by Taylor Swift, the country group's Better Man single now enjoys a very emotional clip and you can watch it below.


Country group Little Big Town have premiered the music video supporting their Taylor Swift's penned track Better Man. In a Facebook Live press conference on Tuesday, the band revealed some much-awaited details about the track, saying that this is indeed a song written by Taylor Swift. The 26-year old singer was really fond of the track, "And she thought of us because of the harmonies, and she's never pitched a song to anyone before and the moment that we heard it we were like, 'Man, that is a song that we're gonna cut.'"
Phillip Sweet added, "This one just felt special. We've known Taylor since she was in high school. She's a dear friend of ours. The song speaks for itself and that's what we thought when we heard it, no matter who wrote it. It feels like it was meant for us to go with this emotion. It felt like it belonged to us and we made it our own. "
Taylor would also confirm the news in an Instagram post later in the day.
"Feeling really honored that a band I've loved for so many years decided to record this song I wrote," she shared. "Good luck at #cmaawards @littlebigtown !! Love you guys."
On the question if the song's lyrics are about Calvin Harris or Tom Hiddleston, the answer is none of them, as it appears that she wrote the song a while back, around 2010.
Watch here Little Big Town's video clip Better Man:
RELATED NEWS
BROWSE FOR MORE