---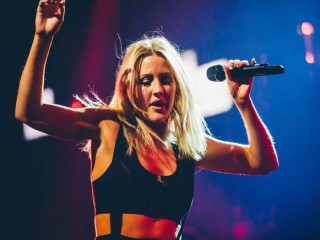 Ellie Goulding and her partner-in-crimes robs her boyfriend in a Las Vegas casino in the video supporting her single On my mind.


Ellie Goulding and director Emil Nava takes us to Las Vegas in their newest video clip for Ellie's single On my mind. She's struggling in what appears to be a toxic relation, until she decided to rob her boyfriend. Inspired by the 1991 crime movie, Thelma and Louise, we see Ellie on the back of a horse, along with her partner-in-crime entering a Las Vegas casino and shooting machines and later ties up the guy and leaves with his money.
It is a real pleasure to see this side of Ellie, so I hope you'll enjoy her, too. Watch the clip in here.
Video premiere: On my mind
RELATED NEWS
BROWSE FOR MORE