---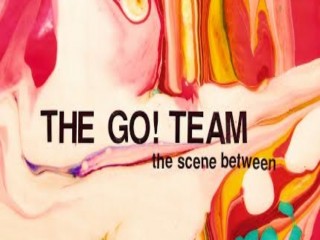 UK indie rock band The Go! Team returns with fourth album titled The Scene Between, their newest record in more then four years. Check out the title singe in here, and also see the album's details.


Indie-rock UK band The Go! Team are back with a new album in more then four years, The Scene Between. Go! Team main man Ian Parton wrote, produced, and performed all of the songs on the new LP, and it's out March 24th via Memphis Industries. Their last album was 2011's Rolling Blackouts, while their very first record was Thunder, Lightning, Strike released in September 2004. The Scene Between title track has a good vibe, and immediately generates goodwill, so take a listen to it below.
According to a press release, Parton's writing and recording process for The Scene Between entailed four rules: "Melody would guide the song, samples would be treated as an instrument rather than a basis for the song, the production would vary across the song like flipping the dial on the radio and the singers must all be people he'd never previously heard of."
The Scene Between track listing as it follows:
01. What D'You Say?
03. Waking the Jetstream
04. Rolodex the Seasons
05. Blowtorch
06. Did You Know?
07. Gaffa Tape Bikini
08. Catch Me on the Rebound
09. The Floating Felt Tip
10. Her Last Wave
11. The Art of Getting By (Song For Heaven's Gate)
12. Reason Left to Destroy
RELATED NEWS
BROWSE FOR MORE