---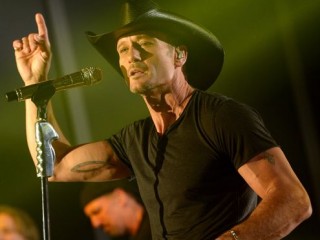 Tim McGraw debuted new track City Lights on the stage of NBC's show The Voice US. Take a listen to it in here.


Tim McGraw took the stage on last night's The Voice US finale May 20 and performed a brand new track called City Lights. It is a soft ballad, which tells the story of a small town boy who gets in love with a city girl. The track was released in order to promote Tim's upcoming studio album Sundown Heaven Town due this fall, September 16 and was written by Jonathan Singleton and Deric Ruttan. We totally loved it, here you can listen to it too.
Tim McGraw's new single City Lights:
Josh Kaufman (team Usher) was crowned as winner of NBC's show The Voice US. He performed with Robin Thicke his lastest track Get Her Back.
RELATED NEWS
BROWSE FOR MORE