---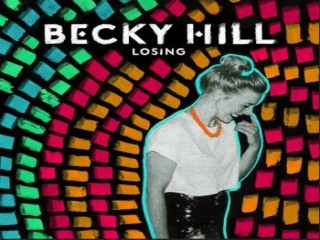 The Voice UK former contestant Becky Hill releases new single Losing, following her previous one shared in July Caution In The Wind. The track was produced by British artist MNEK and you may take a listen to it inside.


The 20-year old British singer and Voice former contestant, Becky Hill surprised fans once again with brand new music, and this time she released a MNEK-produced track titled Losing which we're totally loving.
And the best part about Losing is the fact that it sounds like nothing of the photocopied-pop variety in any sense. Part of that is due to MNEK's rushing, percussive-heavy, soaring production that really sets the stage, no doubt, but really championing everything here is Becky's triumphant vocals, especially on the chorus that simply power through the mix with a poignancy that few can match. Losing is out November 11th, but it's availale to pre-order on iTunes.
Losing follows her July released single Caution In The Wind, and you may listen to it below.
On top of that, Hill is set to guest on Katy B's UK tour next month, where she will promote her new single.
RELATED NEWS
BROWSE FOR MORE