---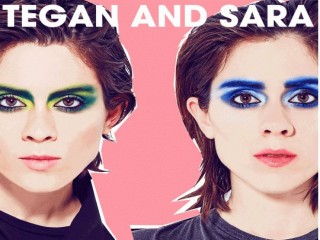 Tegan and Sara's music video Hang on to the Night just arrived and it sends us that optimistic vibe we all need sometimes.


Canadian pop duo Tegan and Sara's music video Hang on to the Night just arrived, an animated and emotional video that was directed and designed by Lisa Hanawalt.
And of course the action takes place during the night, under the sky full of stars.
Tegan and Sara trusted Hanawalt with full creative direction throughout the process. "When [Lisa] sent me her drawings, I already felt very realized, as if she saw me," Sara says. Inspired both by moments from Fantasia and traditional folklore, Hanawalt tells the story of a larger-than-life horse who acts as the guardian of the night sky. The video shows the horse waking up the nocturnal creatures, including two cats who are star-crossed lovers, sacrificing themselves to the night. Hanawalt describes the effect as "sad but hopeful because you know the cycle will repeat itself the next night."
Watch below the music video - Hang on to the Night.
RELATED NEWS
BROWSE FOR MORE