---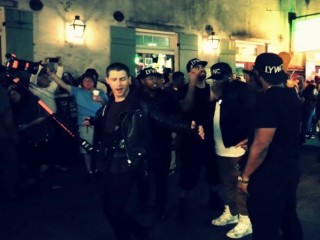 Nick Jonas goes in the famous French Quarter of New Orleans to have a party down the streets with his buddies.


Pop star Nick Jonas just released his Voodoo music video, filmed in New Orleans. The clip is available on Tidal, and this is his third video premiered via this streaming service. We loved to see him partying with his buddies in the city's historic French Quarter. It quickly turns blurry, and various effects makes him look like losing his grasp or even turn his bandmates into skeletons.
Watch it below and enjoy the night party!
RELATED NEWS
BROWSE FOR MORE