New release: Alessia Cara's 2021 album In The Meantime
Alessia Cara's 2021 album called In The Meantime is arriving soon, on September 24th. The record contains 18 tracks and shall be the best thing she's done so far, as Alessia shared on Twitter.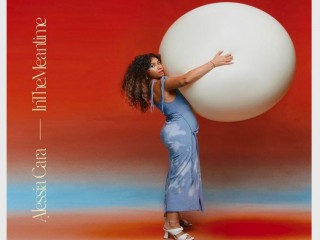 The Grammy award-winning artist's third studio album called
In The Meantime
is set to release on September 24thvia Def Jam Recordings. Alessia Cara's first two singles off the album
"Sweet Dream"
and
"Shapeshifter"
were recently released.
"So excited to finally start this new era,"
Cara wrote on Twitter following the announcement of In The Meantime.
"Best thing I've made so far & so so much more coming love you thanks for waiting."
In The Meantime album includes a number of 14 tracks, as it follows: 1. Unboxing Intro 2. Box in the Ocean 3. Bluebird 4. Lie to me 5.
Shapeshifter.
6. Fishbowl 7. I Miss You, Don't Call Me 8. Middle Ground ft. CHIKA 9. Somebody Else 10. Drama Queen 11. Clockwork 12. Best Days 13. Sweet Dream 14. Find my boy 15. Voice in my Head 16. Slow Lie 17. Let You Down 18. Apartment Song
Alessia Cara - Shapeshifter Official music video: