---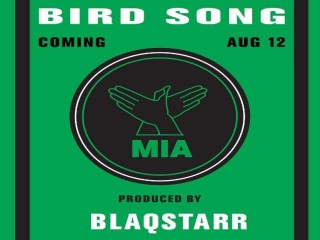 London rapper M.I.A. penned new song Freedun with Zayn Malik, and that for her new album, of course!


M.I.A. recently confirmed she has worked with Zayn Malik for a brand new song Freedun on her fifth album AIM, a song which she says it was written via WhatsApp.
"We just basically did it while I was here, because I've been here for a week-and-a-half. We've just been going back and forth on, you know, WhatsApp."
Arulpragasam added that she also considered writing songs for Malik's debut solo album, 'Mind of Mine'. "We have the same publishers and they wanted me to demo some songs for Zayn," she said. "Before I started writing properly my own stuff [for AIM], I was thinking maybe I'll write for other people instead. I really wanted to write a song for Zayn….We had a couple people in common. And that's how it came about. I didn't really approach him for my own record until later on. First, I thought I wanted to try writing a song for him."
As she announced last week, "Bird Song", the collaboration with Diplo and the next single from AIM, is slated for release this Friday, August 12. AIM is set to drop on September 9, and she has previously said it will be her last one.
RELATED NEWS
BROWSE FOR MORE