---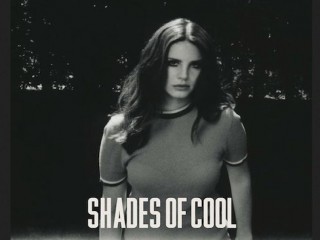 Lana Del Rey delivers brand new track Shades Of Cool, a song performed by the songstress for the very first time this weekend at Kim Kardashian and Kanye West's pre-wedding rehearsal in Paris. Take a listen below.


Following Lana Del Rey's performing this weekend as the entertainment for Kanye West and Kim Kardashian's pre-wedding rehearsal dinner at the Palace of Versailles in Paris, she just delivered a new cut off the upcoming album called Shades Of Cool.
The track sees Del Rey reunite with songwriter Rick Nowels, who co-wrote both the aforementioned Young and Beautiful and Summertime Sadness so we're very pleased to find classic Lana singing over a slight atmospheric vibes and symphonic arrangements. It definitely harks back to 2012's Born To Die, but there's also a bit more grace and sophistication going on.
Lana's second album Ultraviolence is due out June 13th via Polydor/Interscope. Check out the new song Shades Of Cool in here.
RELATED NEWS
BROWSE FOR MORE