---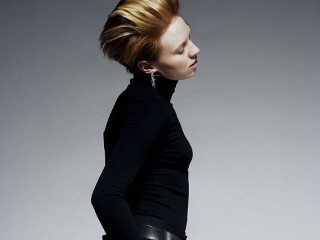 La Roux debut Let Me Down Gently music video, a cool and brilliant clip which you must watch below.


Elly Jackson aka La Roux has debuted the music video supporting her latest single Let Me Down Gently, a single which is both brilliant and reliefing too. In contract to her previously clip which was brightly and coloured, the accompanying music video sees the star in a darkened room, before she runs across a misty British fields. It's too cool, and you must watch it!

Let Me Down Gently is taken from singer's second studio album Trouble In Paradise which will be released in the UK on July 7 and a day later in the US.
Trouble in Paradise album tracklisting:
01. Uptight Downtown
02. Kiss and Not Tell
03. Cruel Sexuality
04. Paradise Is You
05. Sexotheque
06. Tropical Chancer
07. Silent Partner
08. Let Me Down Gently
09. The Feeling
RELATED NEWS
BROWSE FOR MORE