---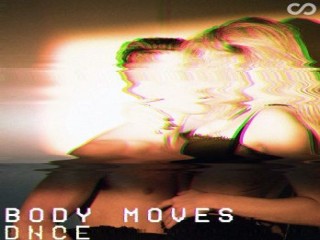 Joe Jonas and DNCE unleashed Body Moves new track, that gives you a sexy vibe and will make you dnce!


Joe Jonas and his pop-rock band DNCE just unleashed a new track Body Moves that will be included on their November self-titled album. The title just makes us very anxious on the perspective of the video, but for now we're just happy with the sexy cover-art that was also released with the track.
Body Moves follows the band's two already released tracks "Cake by the Ocean" and "Toothbrush", but this one was officially marked as "first single".
The music video is reported to arrive later, here are the complete lyrics.
Body Moves lyrics, DNCE:
Side by side,
We're walking home, stumbling home, getting curious
What's on your mind?
'Cause what's on mine's a dirty mind
Why so serious?
Baby, the stars above will light the way
Just take my hand and hear the words I say
And when the morning comes, I'll always stay
You gotta know, you gotta know that I'm feeling this
Come and roll with me, we'll rock them body moves, me and you
Uuh, just a little body moves
Yeah, just a little
You're coming home with me, oh baby, let it loose
Me and you,
Uuh, just a little body moves
Yeah, just a little
I don't need it, but you know how bad I want it
And your touch has got me haunted, but I li-i-ike it
Come and roll with me, we'll rock them body moves, me and you
Uuh, just a little body moves
Yeah, just a little
Got all night,
Show me more, a little more, getting scandalous
Yeah, all my life, yeah
Been waiting for the girl next door to getting dangerous
Baby, the stars above will light the way
Just take my hand and hear the words I say
And when the morning comes, I'll always stay
You gotta know, you gotta know that I'm feeling this
Come and roll with me, we'll rock them body moves, me and you
Uuh, just a little body moves
Yeah, just a little
You're coming home with me, oh baby, let it loose
Me and you,
Uuh, just a little body moves
Yeah, just a little
I don't need it, but you know how bad I want it
And your touch has got me haunted, but I li-i-ike it
Come and roll with me, we'll rock them body moves, me and you
Uuh, just a little body moves
Yeah, just a little
When the morning comes, I'll always stay
You gotta know, you gotta know that I'm feeling this
Come and roll with me, we'll rock them body moves, me and you
Uuh, just a little body moves
Yeah, just a little
You're coming home with me, oh baby, let it loose
Me and you,
Uuh, just a little body moves
Yeah, just a little
I don't need it, but you know how bad I want it
And your touch has got me haunted, but I li-i-ike it
Come and roll with me, we'll rock them body moves, me and you
Uuh, just a little body moves
Yeah, just a little
RELATED NEWS
BROWSE FOR MORE