Foo Fighters' drummer Hawkins to release KOTA mini-album
Foo Fighters' drummer Taylor Hawkins steps into the spotlight with a solo mini-album KOTA, arriving next week on November 11. Here's Taylor's new single Range Rover Bitch.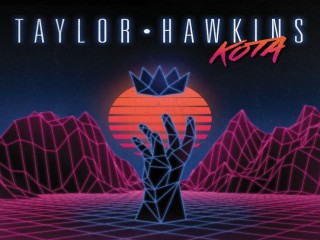 Musician Oliver Taylor Hawkins which is best known for the past 20 years as the drummer of rock band Foo Fighters has prepared a solo mini-album called KOTA, and he just released the first single off it, Range Rover Bitch. Hawkins features on lead vocals and also plays nearly every instrument on the album! Now that sounds amazing!
New album KOTA will be out November 11th, and is now available to preorder on Taylor's website. The mini-LP's track listing as follows:
Range Rover Bitch
Bob Quit His Job
Southern Belles
Rudy
Tokyo No No
I've Got Some Not Being Around You To Do Today
Here's Hawkins' new single Range Rover Bitch, give it a listen: