---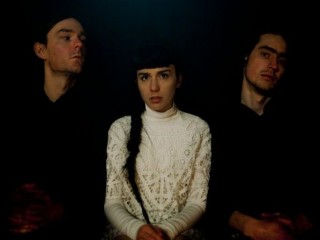 Fear Of Men release new track "Change Me" which is actually an alternate version of their single "Erase (Audabe)" from Fall Forever.


Change Me is actually an alternate version of Fear Of Men's single Erase (Aubade) included on Fall Forever. It looks like the band didn't consider it good enough for the album, but yet decided to share it with the public so we know where their music come from, and what struggle with lyrics and sound they must be going through before a final version.
Like most of our songs, "Erase (Aubade)" went through lots of different incarnations before the one that we chose to place on Fall Forever. This is one of its earlier iterations, with lyrics that ended up almost completely changed on the final version. In this version it's much more of a classic pop song, so we thought it would be fun to release to share a more euphoric side of our inherent miserabilism, they wrote on Soundcloud page.
Fear Of Men is on tour woth Mitski right now, here are the remaining dates:
​3rd December - Brudennel Social Club, Us vs. Them Festival, Leeds, UK
9th December - Festival Les Aventuriers, Paris, France
RELATED NEWS
BROWSE FOR MORE