---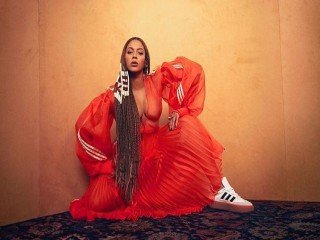 Beyonce is re-launching her IVY PARK X ADIDAS collection, and it looks awesome.


A very colorful, fun and representative fashion collection from Beyonce and Adidas is arriving this January, on 18th. After the succes of buying back her IVY PARK from Topshop, the much expected Ivy Park X Adidas collection is now being re-launched, and it looks awesome in the video teaser they've launched today. It will feature gender-neutral and unisex pieces, as seen from Bey's vision.
The video stars CL (chaelinci) alongside Beyonce herself. Check it out.
RELATED NEWS
BROWSE FOR MORE