---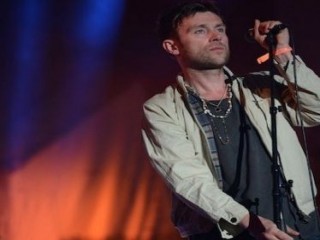 Blur revealed new track Lonesome Street, as part of band's upcoming album The Magic Whip. Take a listen below.


The band revealed a follow-up to their recently released track There Are Too Many Of Us, a track called Lonesome Street and it's rocking! Revealed just in time for Damon ALbarn's 47 birthday (today, March 23) this sounds funky and upbeat, and is filled with choppy guitars. Totally fits onto to album to come, The Magic Whip.
Blur announced they are to headline on June 20th, 2015 at the Barclaycard (British Summer Time Hyde Park).
The Magic Whip will be released on 27 April. The full track listing is:
01. Lonesome Street
02. New World Towers
03. Go Out
04. Ice Cream Man
05. Thought I Was a Spaceman
06. I Broadcast My Terracotta Heart
07. There are Too Many of Us
08. Ghost Ship
09. Pyongyang
10. Ong Ong
11. Mirror Ball
RELATED NEWS
BROWSE FOR MORE