Anna Calvi shares her new EP, Tommy with songs for Peaky Blinders
Anna Calvi shares her new EP, Tommy with songs for the latest and final season of Peaky Blinder series. Anna recorded four tracks for the show, two cover tracks and two fabulous original songs.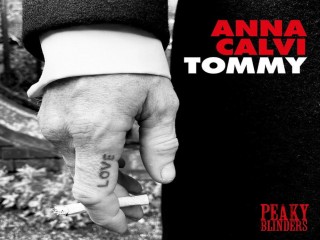 A
nna Calvi
recorded for Peaky Blinders four new songs that will make up a new EP titled Tommy (which is the name of Cillian Murphy's character in the series). There's "Red Right Hand," her version of Nick Cave's track; the EP also includes a cover of Bob Dylan's "All The Tired Horses" and two original songs written for the show, "Ain't No Grave" and "Burning Down."
"All the songs on this EP are trying to encapsulate the contradictions of this fascinating and enigmatic character. I've been in the mind of Tommy Shelby for years now, and this EP is a love letter to him, and my way to say goodbye to this iconic show,"
she spoke about this new EP. The groovy and powerful track
"Ain't No Grave"
was just released and you can enjoy it below.
Tommy EP
is out May 6th.