---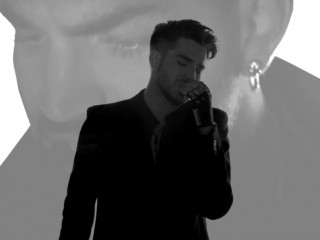 Adam Lambert delivered the video premiere of his latest single Ghost Town, a black-and-white visual which reveals Adam in dark glimpses.


When Adam Lambert released his newest pop-house single Ghost Town we weren't expected to see nothing less than he shares in the brand new video premiere! A black-and-white clip that shows glimpses of an abandoned town in the beginning, and later reveals Adam in an all-leather ensemble. Glimpses of a numbers of dancers gives a twist to the clip when the bass kicks in.
Directed by Hype Williams, the Ghost Town music video can be watched below. He revealed that a lot of the people who were on the set with him are his friends, and was a real fun filming with them.
Ghost Town by Adam Lambert:
RELATED NEWS
BROWSE FOR MORE