Album : Halcyon Days [2013]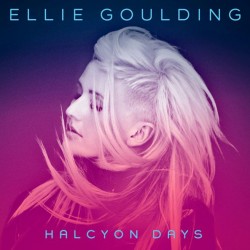 The R&B British songstress Ellie Goulding released her new album Halcyon Days on Aug. 26th, a much awaited album which includes a number of 21 tracks on the standard version, while the deluxe version contains another 15 songs. Ellie collaborates with different artists, such as BURNS, Madeon, DJ Fresh and Nate Ruess (from Fun). Halcyon Days tracklisting : "Don't Say a Word" "My Blood" "Anything Could Happen" "Only You" "Halcyon" "Figure 8" "Joy" "Hanging On" "Explosions" "I Know You Care" "Atlantis" "Dead in the Water" "I Need Your Love" (Calvin Harris feat. Ellie Goulding) "Burn" "Goodness Gracious" "You, My Everything" "Hearts Without Chains" "Stay Awake" (Ellie Goulding & Madeon) "Under Control" "Flashlight" (Ellie Goulding & DJ Fresh) "How Long Will I Love You" Ellie Goulding is currently on tour in the US with Bruno Mars and will return to the UK to play a 10 date nationwide tour in October, including a London show at Hammersmith Apollo on Oct 16th.
1.
Goodness gracious lyrics
2.
Hearts without chains lyrics
3.
How long will I love you lyrics
4.
Midas touch lyrics
5.
Under control lyrics