Album : Deep In The Iris [2015]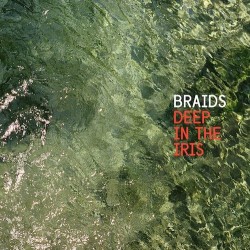 Braids' third album "Deep in the Iris" plays as a record of all these tiny memories, accrued in the aftermath of losing someone. Standell-Preston sings with an elastic and engaging timbre, and the instrumentation she concocts with bandmates Austin Tufts and Taylor Smith also swerves between dynamics. Braids gleefully invert pop templates.
"Deep in the Iris" got released on April 28, 2015.

1.
Blondie lyrics
2.
Getting tired lyrics
3.
Happy when lyrics
4.
Letting Go lyrics
5.
Sore Eyes lyrics
BRAIDS Singles